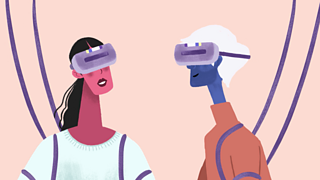 To play this video you need to enable JavaScript.
Virtual sex and avatars – the future of dating
How might we be dating in 20 years' time? From virtual sex to marrying avatars, this is how we could fall in love in 2039.
Animated by Paper Panther, 22 February 2019

Life in 2039
5 VIDEOS
16:27
532.8k views
We take a look at what life might look like 20 years from now, in association with the innovation foundation, Nesta.