Uzbek president tells police to lose weight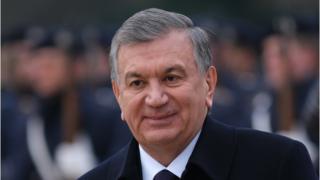 The president of Uzbekistan has demanded that police and military personnel lose weight.
He made the remarks, reported on local news website Daryo.uz, on 1 March on a visit to the eastern city of Namangan.
Urging overweight police officers and ministry of defence employees to slim down, he said: "We do not need an overweight officer or policeman. How can he catch a criminal in this condition?"
He suggested that corpulent employees should take up sports to help them shed the pounds. "We will set a deadline of three or six months," he said. However, President Mirziyoyev did not say what would happen to those who didn't meet the deadline.
You may also like:
The announcement provoked hilarity among some Facebook users in the country.
Read full article Uzbek president tells police to lose weight