Tesla 'hires' witty museum sheep tweeter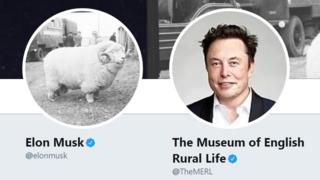 What happens when you post a picture of "an absolute unit" of a sheep to your work Twitter account and it then gets picked up by Elon Musk - also known as the 25th most powerful person in the world?
For Adam Koszary, the social media strategist behind The Museum of English Rural Life's Twitter account, it appears to have been a great career move as he says he's now been hired to be the social media manager for automotive company Tesla.
The Tesla founder has history with the museum after temporarily changing his profile picture into a photo of an Exmoor Horn aged ram that @TheMERL owned and was a viral sensation a year previously.
In response, Adam changed the museum's Twitter name to the "Muskeum of Elongish Rural Life" and its profile picture to Musk's smiling visage.
Adam revealed the move in a tweet late Tuesday on his personal account stating: "I'm no longer moving to the Royal Academy. Instead I'll be Tesla's Social Media Manager from July."