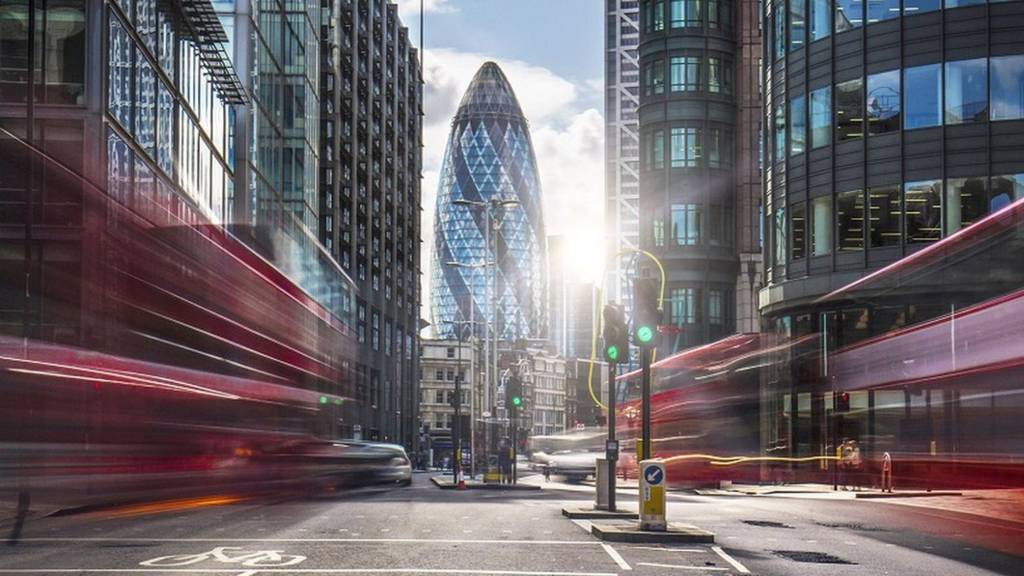 Thanks for reading another day's worth of business news. Join us tomorrow for more live action.

Fitbit Inc which makes wristbands that monitor your sporting activity and other health indicators has reported a fourth-quarter profit.

It made $15.4m in the last three months of last year following a small profit the previous quarter, pushing up analysts' pulse rates.

Founder and chief executive James Park is promising "more affordable devices" for the coming year making the service "even more accessible".

At least 8 tons of gold were removed from the Venezuelan central bank's vaults last week, opposition legislator Angel Alvarado and three government sources told Reuters.

The central bank did not respond to requests for comment, Reuters reports.

Abu Dhabi investment firm Noor Capital said earlier this month that it bought 3 tons of gold in January from the Venezuelan central bank but that it would not buy more.

The Dow Jones Industrial Average fell 72.82 points, or 0.28%, to 25,985.16.

The S&P 500 lost 1.52 points, or 0.05%, to 2,792.38.

And the Nasdaq Composite added 5.21 points, or 0.07% to close at 7,554.51.

Shares in the US power utility PG&E have fallen after it emerged that the firm delayed a safety overhaul of a high-voltage transmission line in California.

That transmission line is one possible cause for the deadly wildfire that swept California, killing 86 people last year.

PG&E filed for bankruptcy protection in January in anticipation of liabilities over the disaster.

A Brazilian judge has ordered the release of eight workers for Vale, the mining firm.

They had been jailed as part of the investigation into a burst waste dam that killed an estimated 300 people, news website G1 reported.

Dutch buy more Air France-KLM shares

The Dutch government has been on another spending spree. Yesterday, the finance ministry said it had bought 12.7% of Air France-KLM. Now, it's up to 14%, almost matching France's stake in the airline group.

The Dutch are angry about their waning influence in the firm. French Finance Minister Bruno Le Maire described the situation as "incomprehensible".

GRG, the Royal Bank of Scotland business accused of deliberately putting businesses under and asset-stripping them, has refunded more than £500,000 to teachers and parents of a defunct girls' school in Edinburgh, the Times reports.

The 2010 collapse of St Margaret's, founded in 1890, cost parents and teachers in fees and lost pay, the newspaper said.

RBS told The Times: "I can confirm that a refund of complex fees plus interest of £549,843.35 was made to KPMG. This was an automatic and voluntary process."

J.C. Penney ends clothing subscription service

US store chain J.C. Penney will end its clothing subscription service on Friday, it said.

In December 2017, the department store chain unveiled its service through a partnership with Bombfell.com that offered clothes picked for them by a stylist.

The end of the partnership was first reported on the style blog chubstr.com.

Just Eat, the food delivery company, and insurance firm Phoenix Group will be joining Britain's top FTSE 100 share index after a quarterly review, FTSE Russell said. For Just Eat, this will be a return to the index after it was dropped in the previous quarterly review. The new members will replace GVC Holdings and Wood Group.

The changes will be effective from the start of trading on Monday 18 March.

Lucy Williamson

BBC's Paris Correspondent

New research suggests that France is deeply divided in its attitudes towards the EU, with just a third of the country describing themselves as 'attached' to the European Union.

The sense of attachment to the EU - felt by just 34% of respondents - was much lower than researchers expected. That result could partly be explained, they said, by the way the question was framed - but there were also low levels of trust in EU institutions such as the European parliament, and less than half those who took part thought the EU could control migration or protect their region from the effects of globalisation.

But the biggest surprise, researchers said, was the wide gap in perception between France's wealthiest and most mobile workers - who said they believed the EU brought prosperity - and the remaining 80% population - almost all of whom believed it did not.

Previous surveys have suggested that a majority of France remains committed to EU membership despite concerns over its impact and efficiency. The deputy director of Institut Montaigne, Victor Poirier, said that many French people were still attached by history and principle, even if they felt no protection, identity or economic benefit from Brussels.

Hot weather is affecting harvests globally. Coffee harvesting in Brazil's Minas Gerais and Sao Paulo states will start around 15 days earlier than normal this year after excessive heat in December and January accelerated the fruit ripening process, farm cooperative Cooxupe said.

FTSE 100 and 250 close lower

The two main FTSE indices closed 0.6% lower in London. Marks & Spencer fell 12.5% after announcing a share sale to fund its Ocado deal.

Metro Bank dropped 27% a day after it said regulators were looking to investigate the circumstances around an accounting error at the lender.

French oil company Total will shut its Grandpuits refinery near Paris after a pipeline leak.

It will be shut for weeks but with no impact on fuel supplies to the Paris region, the company said in a statement. The pipeline shutdown follows the discovery of a crude spill on farmland at the weekend, Total said.

Mexican state oil company Pemex reported a loss of $6.4bn for the fourth quarter, narrowing its loss from the same period in 2017.

The firm's finances are in focus following a credit downgrade last month. Revenue at the company was roughly the same as last year at 407.1 billion pesos during the last three months of 2018, the firm said.

Social media tax leads to internet exodus

A tax on social media use has led to millions of Ugandans leaving the internet, the Guardian newspaper reports.

Ugandans must now pay the equivalent of about 4p a day to use sites like Facebook, Twitter and even WhatsApp. That led to 2.5 million people canning their internet subscriptions, the Uganda Communications Commission said.

Critics worry about the effect on free speech and the economy, the newspaper says.

Boeing unveils unmanned combat jet

Boeing has unveiled an unmanned fighter-like aircraft at an air show in Australia.

The US manufacturer wants to sell the aircraft - which is 38 feet long (11.6 metres) - to customers around the world.

The Boeing Airpower Teaming System is designed to fly independently or in support of manned aircraft. The prototype was developed in Australia, and marks the firm's largest investment in a new unmanned aircraft program outside the US.

First flight is planned for 2020.